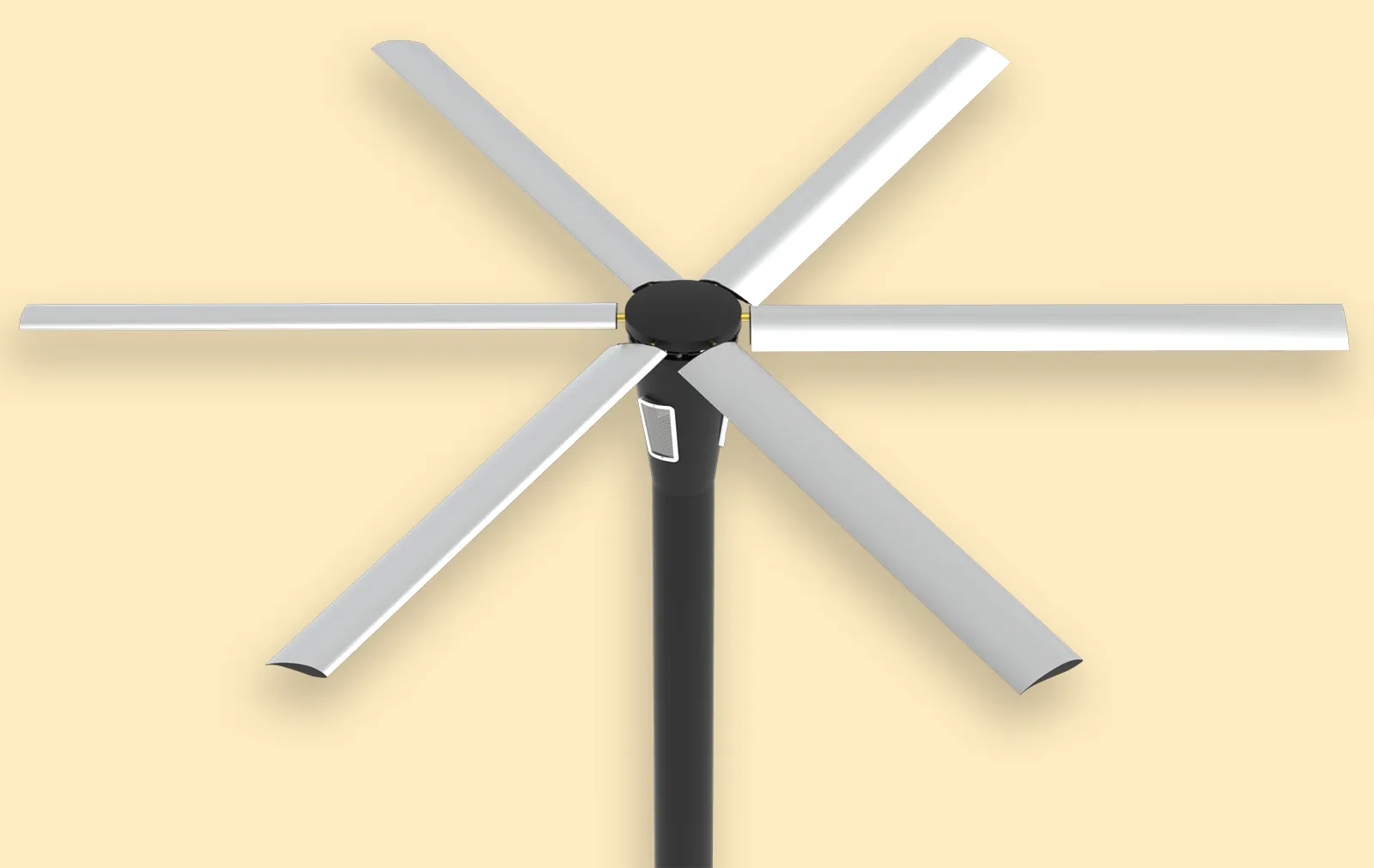 Coolness and Comfort in Outdoor Spaces
Alsanfan HVLS Fan provides an easy installation with its pole mountable feature. In this way, you can easily use it in your open spaces and spread the feeling of coolness to the whole area. It provides a comfortable living space by performing homogeneous ventilation with high volume and low velocity airflow. The special blade design of the HVLS ventilator maintains low noise levels while providing high airflow. In this way, it allows your employees or customers to spend time efficiently without being disturbed. In addition, the high-efficiency motors of HVLS fans help you save energy and lower your operating costs.
Alsanfan HVLS fans are suitable for use in various open spaces. It can be used effectively in sports fields, event fields, agricultural fields, warehouses, workshops and many other outdoor environments. It can be customized to the needs of each project and designed for optimum performance.